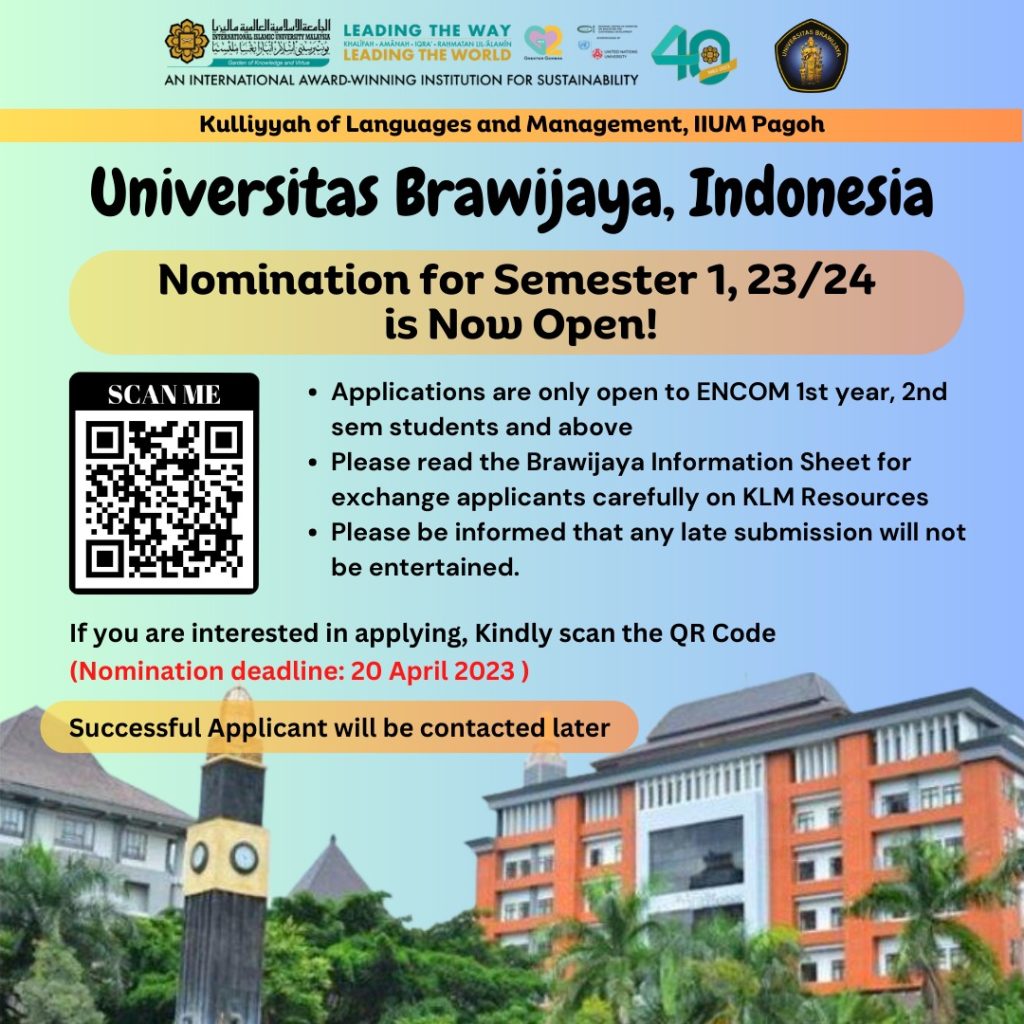 Universitas Brawijaya is pleased to announce the upcoming exchange programme for students to participate in!
Program period:
Sem 1, 23/24
Class starts on 1st August 2023
https://forms.gle/sh2Nw1dYWKbzx4ee7
To apply for the programme, students are required to fill in the Google Form provided above.
Deadline : 20th April 2023
Disclaimer:
– Applicants are required to only fill in the Google Form first.
For further information on the programme, students can refer to the Application Guidelines on KLM Resources
For further inquiries, please contact:
Br Ardhitya : 018-3550062
Sr. Ain : 011-11240062
Building Legacies
International Affairs Division,
Kulliyyah of Languages and Management Students' Society 22/23