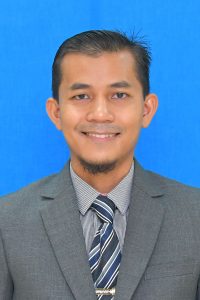 Head Unit: Dr Mohd Shaiful Ehsan Bin Shalihin (Department of Family Medicine)
Unit members:
Dr Adil Bin Zainal Abidin (Community Medicine)
Dr Aminuddin Bin Hasnol Aidi (Internal Medicine)
Dr Azha Syahril Bin Azizan (Obstetric and Gynaecology)
Dr Norbaiyah Binti Mohamed Bakrim (Basic Medical Sciences)
Dr Mohd Faiz Bin Md Tahir (Psychiatry)
Dr Muhammad haidar Bin Nasuruddin (Orthopaedic)
Dr Mohd Iman Bin Saiful Suhardi (Emergency Medicine)
Dr Iqbalmunauwir Bin Ab Rashid (Anaesthesiology)
Dr Muhammad Irfan Bin Mohd Salmi (Surgery)
Dr Lylia Ajmal Binti Othman (Otorhinolaryngology)
Dr Khairunisa Binti Ahmad Affandi (PALM)
 Dr Khairul Anwar Bin Ibrahim (Ophthalmology)
Dr Mohamad Shahrir Abdul Rahim (Radiology)
Dr Taufiq Hidayat Hassan (Paediatric)
IOHK OBJECTIVES

To incorporate Islamic Revealed Knowledge and Medicine in a positive manner

To produce holistic professionals and scholars by integrating faith, knowledge and good characters in daily activities, towards comprehensive and sustainable development

To foster the Islamicisation of the ethics of all academics, staff and students of IIUM, particularly in Medical practice


Kindly visit our IOHK KOM Official Youtube (click here)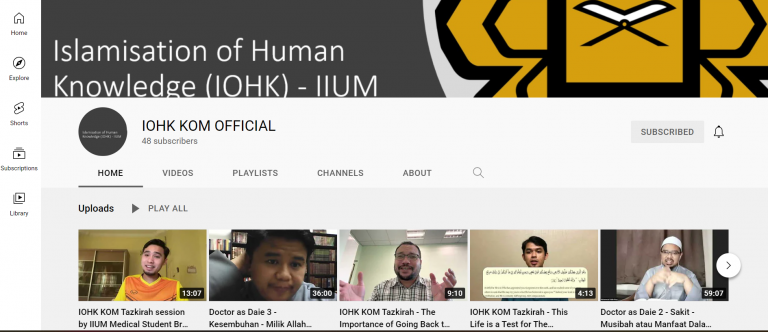 Announcement for Clinical Postgraduate Students, KOM, IIUM
All clinical postgraduate students
of Kulliyyah of Medicine

are compulsory

to

take the required course

Islamic Input in Medical Practice for Clinical Postgraduates, at least ONCE throughout the clinical master program. There will be assessment for the course in the form of attendance, participation and seminar presentation. Students need to pass the course. The course is provided once a year consist series of lectures, reading materials and workshop.



Announcement for Undergraduate Students
IIMP logbook for each academic year is required to be filled in, signed and reviewed by mentor and submitted to IOHK for reporting. This is a prerequisite for students to sit for Final Professional Examination.
Kindly view following information for further details