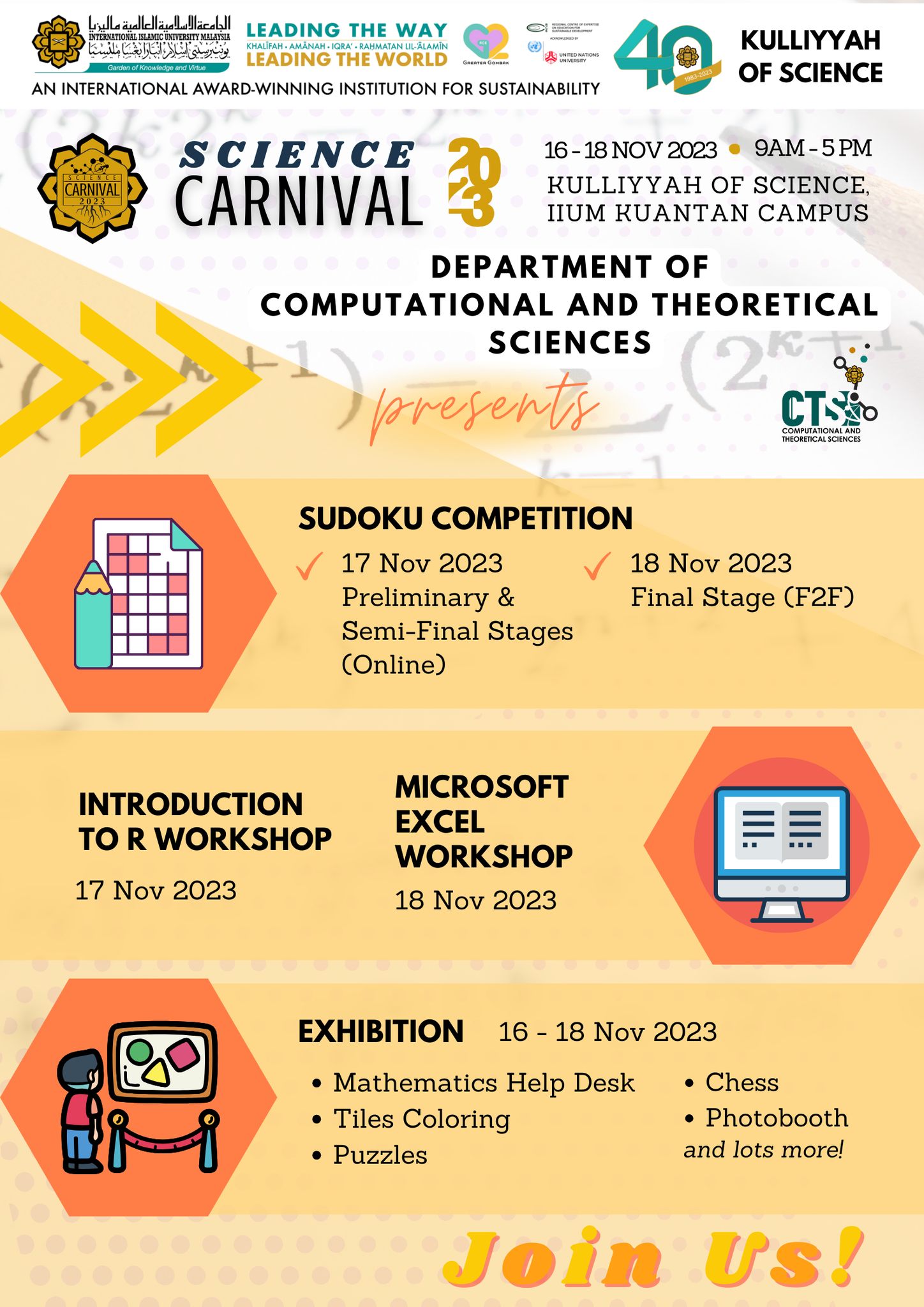 CTS @ SCIENCE CARNIVAL 2023
85
85 people viewed this event.
We are excited to announce the Computational and Theoretical Sciences (CTS) Department's participation in the upcoming Science Carnival 2023! This time, we will be offering a variety of hands-on activities and demonstrations that will showcase the fun and exciting side of mathematics and computational science.
Here are some of the activities we have in store for you:
Mathematics: Discover and find out the answer to matters concerning mathematics at our help desk.

Geometric shapes and patterns: Learn about the different types of geometric shapes & patterns through colouring.

Logic and problem-solving: Sharpen your logic skills and solve challenging puzzles and games.

Statistics: Learn to use R programming language that demonstrates the basic principles of statistics.

Data analysis and management: Learn essential features in Microsoft Excel for organizing, analysing, and presenting data. In addition to these activities, we will also have a variety of displays and exhibits that will highlight the different areas of mathematics research. We invite all students, staff and the local community to come and join us for 3-day of fun and learning!
Date: 16 – 18 November 2023

Time: 9:00 a.m. – 5:00 p.m.

Location: Kulliyyah of Science, IIUM Kuantan Campus
Link to register activities in Science Carnival 2023:
https://linktr.ee/kosiium
We look forward to seeing you there!