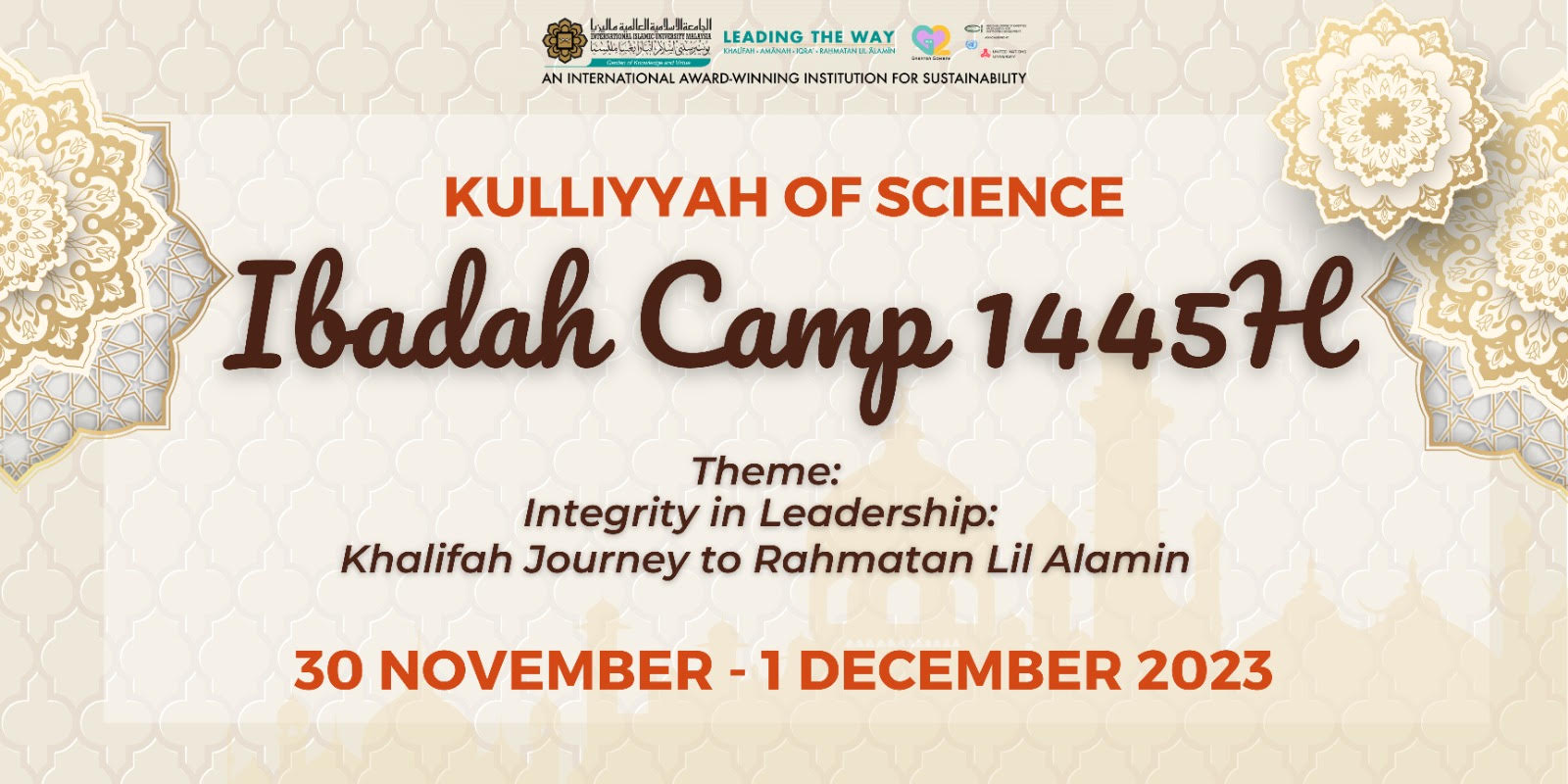 Kulliyyah of Science Ibadah Camp 2023
40
40 people viewed this event.
Assalamualaikum Warahmatullahi Wabarakatuh,
Dear all members Kulliyyah of Science,
May this email reach you while you are in the best of Iman and health, by the Grace of Allāh Subhānahū Wa Taālā.
We are delighted to announce the upcoming;
Kulliyyah of Science Ibadah Camp 2023″Integrity In Leadership: Khalifah's Journey To Rahmatan Lil Alamin"30th November & 1st December 2023Thursday & Friday
The Ibadah Camp promises insightful sessions on leadership within an Islamic framework, providing a valuable opportunity for personal and professional growth.
Attendance for all KOS staff members is compulsory. Should you have any questions or require further information about the Ibadah Camp, please do not hesitate to contact Dr. Hoirul Azri at mhazri@iium.edu.my or 09-570 2645.