Gombak, 5 July 2022. AIKOL Alumni Wing, the alumni wing of Ahmad Ibrahim Kulliyyah of Laws (AIKOL) is working with the Kulliyyah to relaunch the Give to AIKOL campaign that begun in 2019 leading to the 40th anniversary of the Kulliyyah (and the university) in 2023.
During the visit, Bro Zulkifli Jaafar and Dato' Zuhri Iskandar bin Kamarzaman, both alumnus of IIUM are eager to lend their hand in bolstering the Give to AIKOL fund. The alumni noted the call from the government for universities to solicit funds and to generate income in achieving the vision of the university and the Kulliyyah.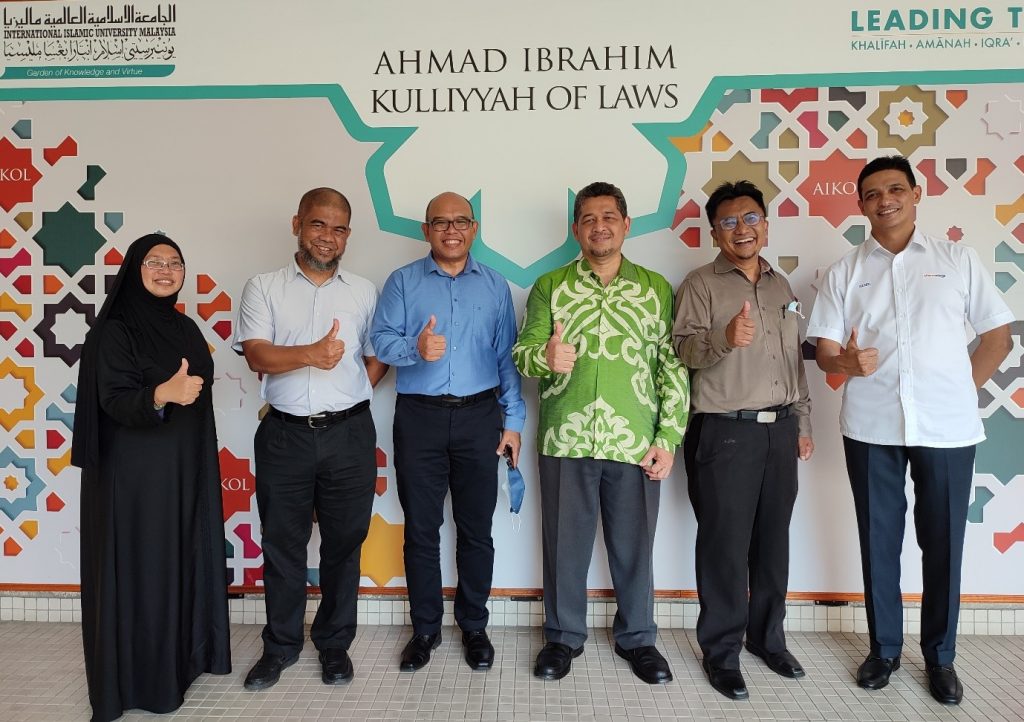 Bro Lukman Sheriff Alias (Chairman), Bro Ahmad Edham Abdulwani Mohamad (Secretary) and Datuk Julita Ilhani Datuk Abdul Jabbar (Treasurer) represent the AIKOL Alumni Wing in the visit.
Prof Farid Sufian Shuaib, the Dean of AIKOL brief the alumni of the need to upgrade the teaching and learning facilities at the Kulliyyah to meet the demand of blended learning under the COVID-19 endemic phase and the plan for increasing assistance to students in the current economic climate so that vision of the Kulliyyah to work towards just laws and just legal systems through harmonisation of law and Shariah championed by balanced graduates is met.
To contribute to the Give to AIKOL :- https://www.iium.edu.my/kulliyyah/aikol/how-to-give
To know more about AIKOL Alumni Wing :- https://www.iium.edu.my/kulliyyah/aikol/aikol-alumni-wing