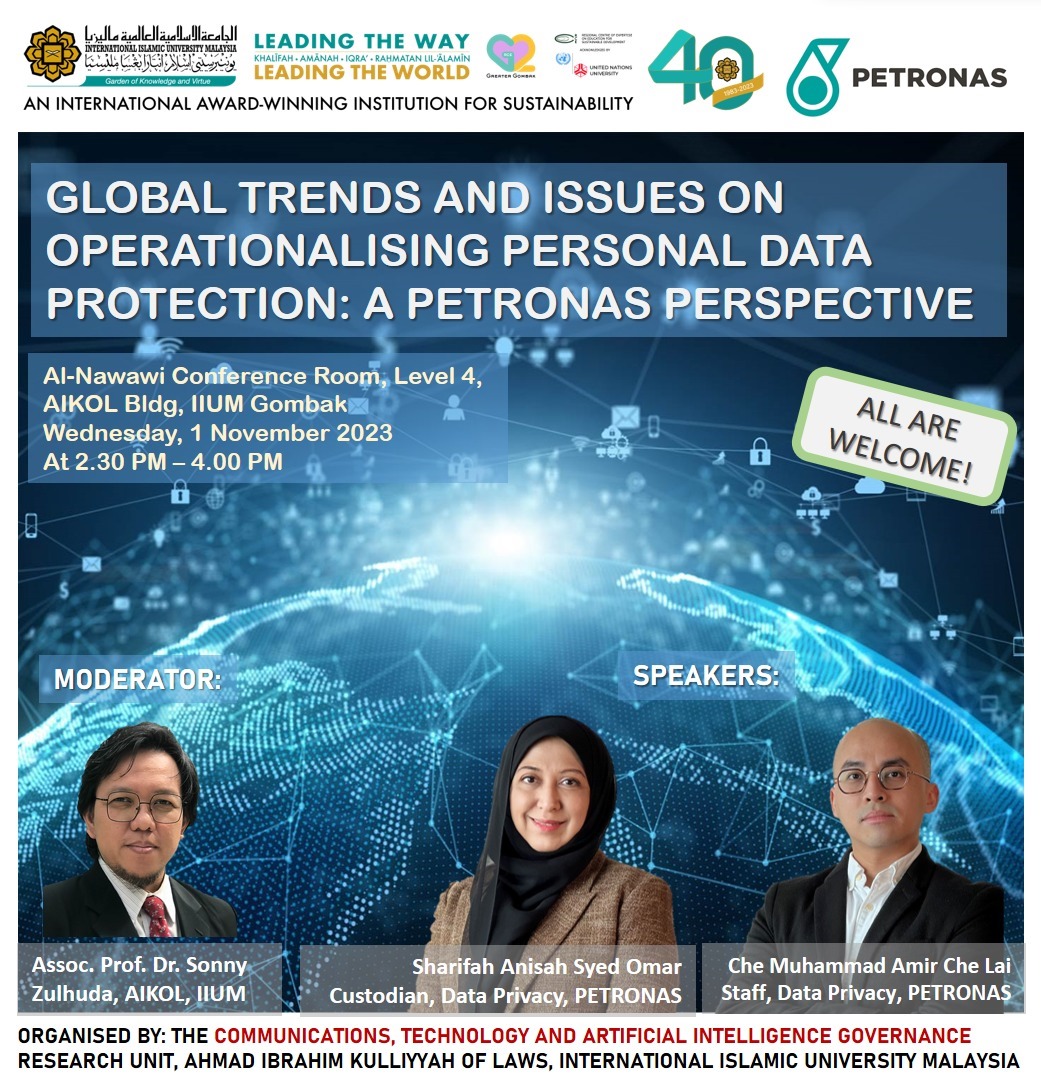 GLOBAL TRENDS AND ISSUES OPERATIONALISING PERSONAL DATA PROTECTION: A PETRONAS PERSPECTIVE
86
86 people viewed this event.
السَّلاَمُ عَلَيْكُمْ وَرَحْمَةُ اللهِ وَبَرَكَاتُهُ
Dear Prof/Assoc.Prof./Dr/Sir/Mdm/Brothers/Sisters,
We are pleased to inform you that The Communications, Technology and Artificial Intelligence Governance Research Unit, AIKOL, IIUM is inviting you to a talk with the title below:
"Global Trends and Issues Operationalising Personal Data Protection: A PETRONAS Perspective"
SPEAKERS:
Sharifah Anisah Syed Omar (Custodian, Data Privacy, PETRONAS)
Che Muhammad Amir Che Lai (Staff, Data Privacy. PETRONAS)
MODERATOR
Assoc. Prof. Dr. Sonny Zulhuda
Ahmad Ibrahim Kulliyyah of Laws
International Islamic University Malaysia
Day/Date: Wednesday, 1 November 2023
Time: 2.30 pm to 4.00 pm
Venue: Al-Nawawi COnference Room, Level 4, AIKOL Bldg, IIUM Gombak
Your participation is highly appreciated.