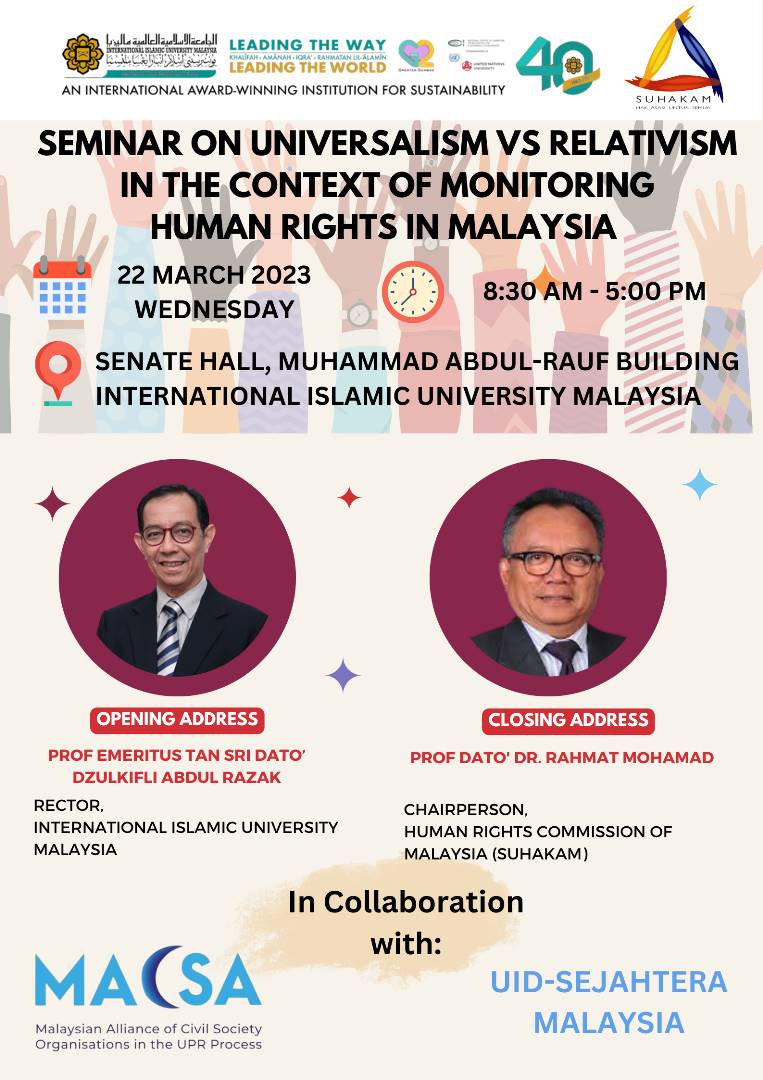 SEMINAR ON UNIVERSALISM VS RELATIVISM IN THE CONTEXT OF MONITORING HUMAN RIGHTS IN MALAYSIA
422
422 people viewed this event.
Recently there is an increase in the number of discourses on the monitoring of human rights violations in the country, including on the suitability of accepting a universal definition in determining human rights that should be applicable in Malaysia. There are parties who reject the application of a universal definition and prefer to determine the definition of human rights based on the national mould that emphasises on the local cultures, religious beliefs and customs in monitoring human rights.
Realising an opportunity to provide explanation and to determine a standard that should be generally applicable in such discourse, AIKOL, SUHAKAM, MACSA and Religious Freedom Institute are enthused to organise a 'Seminar on Universalism vs Relativism in the Context of Monitoring Human Rights in Malaysia'.
We hereby cordially invite you to join our event, details are as follows:-
Date: March 22, 2023 (Wednesday)
Time: 8:30 am – 5:30 pm
Venue: Senate Hall, Muhammad Abdul-Rauf Building International Islamic University Malaysia