Gombak, 11th May 2023. Ahmad Ibrahim Kulliyyah of Laws (AIKOL), the IIUM Climate Change Policy and Law Centre (CCPL Centre) and Harun M. Hashim Law Centre with the support of the Young Southeast Asian Leadership Initiative (YSEALI) Professional Fellows Programme (a program of the U.S. Department of State with funding provided by the U.S. Government and supported in its implementation by the American Council for International Education) organise the International Symposium on Environmental and Climate Change Mediation in conjunction with the 40th anniversary of the IIUM and AIKOL.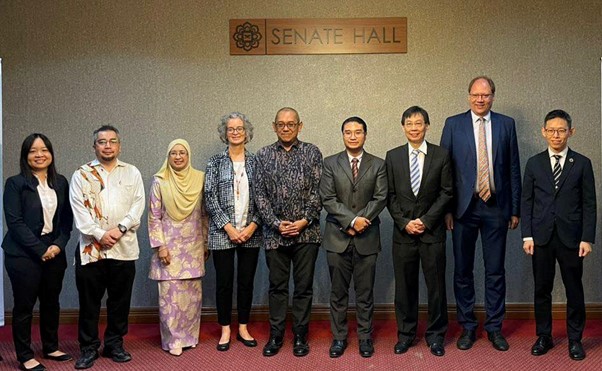 The Symposium's full-day session commences with the Opening Address by Prof. Dr. Akmal Khuzairy bin Abd. Rahman Deputy Rector (Student Development & Community Engagement) IIUM, follows by a high-level climate change policy dialogue by renowned climate change personnel:-
YA Dato' Lim Chong Fong, Judge, Court of Appeal Malaysia;
Ms. Pam Adams, Sustainability Planner at the Centre Region Council of Governments of Pennsylvania;
Kwong Chiew Ee, Partner at Rahmat Lim & Partners' ESG & Public Policy practice group and YSEALI Professional Fellow; and
Mr. Kiu Jia Yaw, Bar Council Malaysia Environment & Climate Change Committee.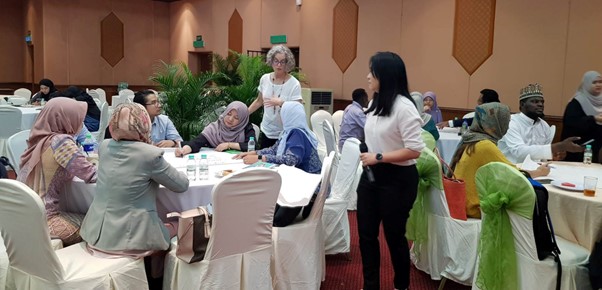 Ms. Pam Adams, Ms. Kwong Chiew Ee and Dr. Hanna Ambaras Khan conduct the afternoon session, namely the Environment and Climate Change Mediation Training For Trainers (TOT).
This symposium achieves the objectives of CCPL Centre to raise awareness of the upcoming LLM program on climate change policy and law, and to attract participants from various sectors, backgrounds and disciplines to motivate them to enrol in the course.
The Symposium live streaming was viewed by 279 viewers, with another 76 participants attended FTF. The Symposium was also attended by Mr. Timo Goosmann Deputy Head of Delegation EU to Malaysia, and En.Ahmad Farid  Mohammed, Deputy Secretary, Climate Change Division, Ministry Natural Resources, Environment and Climate Change Malaysia.
For more on IIUM CCPL Centre, see https://kulliyyah.iium.edu.my/aikol/erasmus-climate-change-policy-and-law-project/