Gombak, 18 January 2023. The Law Student's Society is ready to work together with the Kulliyyah to identify the gaps in taking care the welfare of the student body, the achievement of the objective of academic programmes and relevancing the experience in the university.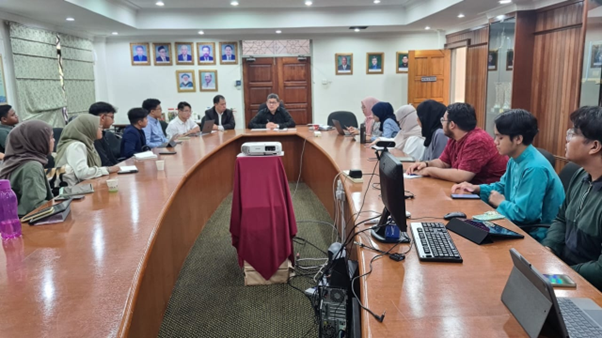 One of the objectives of the meeting is to introduce the 27 new executive committee following the Annual General Meeting on 13th January 2023, headed by the President, Bro Muhammad Aqil Danish bin Razlan to the management of the Kulliyyah represented by the Prof Farid Sufian Shuaib, Assoc Prof Dr Mohd Yazid Zul Kepli, the Deputy Dean (Student Development and Community Engagement) and Dr Wan Mohd Zulhafiz Wan Zahari, the Deputy Dean (Academic and Internationalisation).
Prof Farid Sufian Shuaib in his welcoming remarks emphasis that committee members should aspire to lead the student body in line with the education philosophy of the university and to align with the vision of the Kulliyyah to work on just laws and just legal systems through harmonisation of Shariah and law, and to be championed by balanced graduates.
The meeting also notes the 40th year anniversary of the University and the Kulliyyah in year 2023 and the opportune time for all reflect on the achievements of the Kulliyyah based on the vision of the founding fathers of the Kulliyyah.