Gombak, 22 September 2022. Three keynote speakers delivers important messages on the first day of the International Conference on Maritime Security in Southeast Asia co-organises by Ahmad Ibrahim Kulliyyah of Laws (AIKOL) of the International Islamic University Malaysia (IIUM) and Fakultas Hukum, Universitas Gadjah Mada (UGM).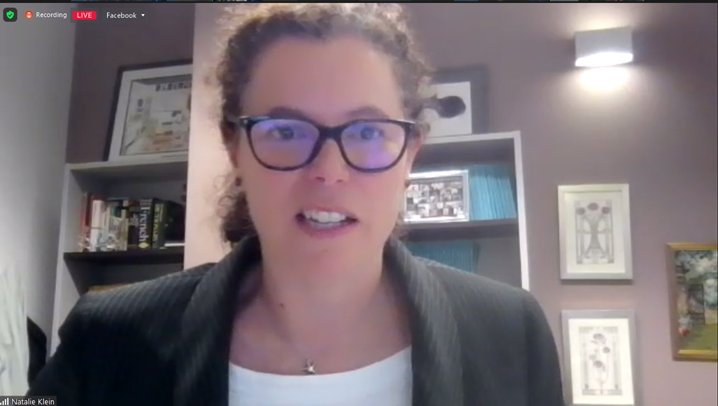 Professor Natalie Klein from Faculty of Law & Justice, University of New South Wales (UNSW) Sydney, Australia, delivers the third keynote address entitled "Navigational Challenges in the South China Sea and the Role of International Law". She discusses the issues the passage of Warships, military activities and intelligence gathering in the Exclusive Economic Zone (EEZ), navigational safety and responding to navigational violations.
Professor Natalie Klein highlights the principle of innocent passage under law of the sea which is applicable to the passage of Warships in the Territorial Sea. Issues regarding the passage of Warships have diverse treatments and approaches by different countries such as the requirement of prior notice and authorisation.
She underlines the existence of agreements for navigational safety such as the Convention on the International Regulations for Preventing Collisions at Sea (COLREGs), the Code for Unplanned Encounters at Sea (CUES) and the China-US Notification and Behaviour MoUs.
Professor Tan Sri Dato' Dzulkifli Bin Abdul Razak, the Rector of International Islamic University Malaysia officiates the opening of the jointly organised conference.
For opening of the conference: – [https://kulliyyah.iium.edu.my/aikol/issues-relating-to-the-maritime-security-in-southeast-asia-need-to-be-confronted-and-resolved/]