Program/MQR No.
Bachelor of Applied Arts and Design (B.AAD) / MQR No. : MQA/SWA12894
2. Brief Introduction
It is a four years degree programme and the curriculum comprises various components including ethics, Islamic world view, critical thinking, problem solving, decision making, analytical and communication skills in addition to core knowledge in the area of discipline; Interior Design (ID), Industrial Design (IDE) and Conservation (CONS). The core knowledge areas that are necessary for applied arts and design are knowledge in these three disciplines (ID, IDE and CONS), general knowledge of arts, skills in design, creative thinking skills and exposure to a wide range of media. The industrial attachment or practical training exposed the students to the real working atmosphere and challenges as designer or employees.
3. Programme Outcome
This programme aims to meets the needs of industry of applied arts and design for a group of professionals of Interior Design, Industrial Design and Conservation which at the same time understand the role of man as the Caliph of earth.and be able to use existing knowledge, in an industrial setting of applied arts and design which have been increasingly complex and dynamic.
Hence, the objective of the Bachelor of Applied Arts and Design Programme is to produce graduates who demonstrate those aspects. Having the ability to communicate well in English would further enable them to contribute at the international stage and realize the features of a Malaysian society as envisioned in Vision 2020 and moving forward towards the current Transformasi Nasional 2050 (TN50).
Therefore, the learning outcomes of the programme are developed in accordance with the B.AAD programme's aims and objectives.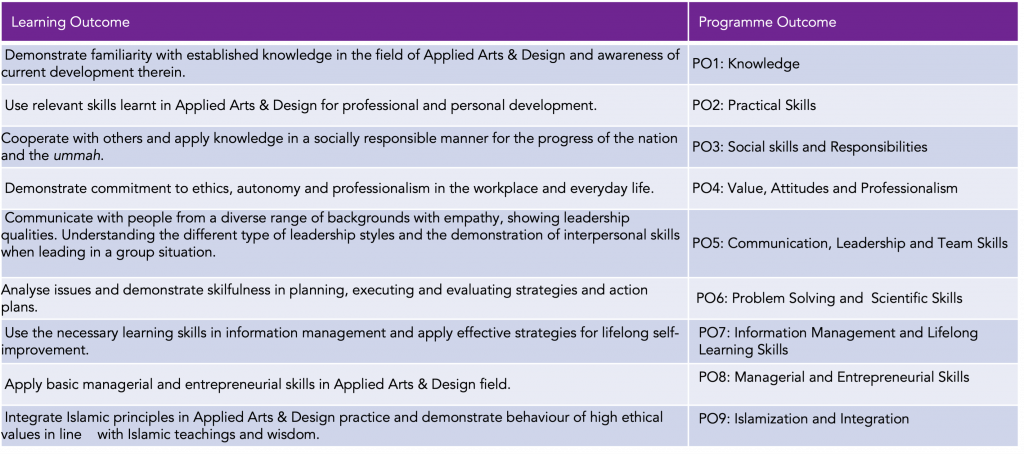 4. Job Prospects
Job prospects for Bachelor on Applied Arts and Design graduates are versatile including as follows;

5. Programme Structure
University Required Courses (20 Credit Hours)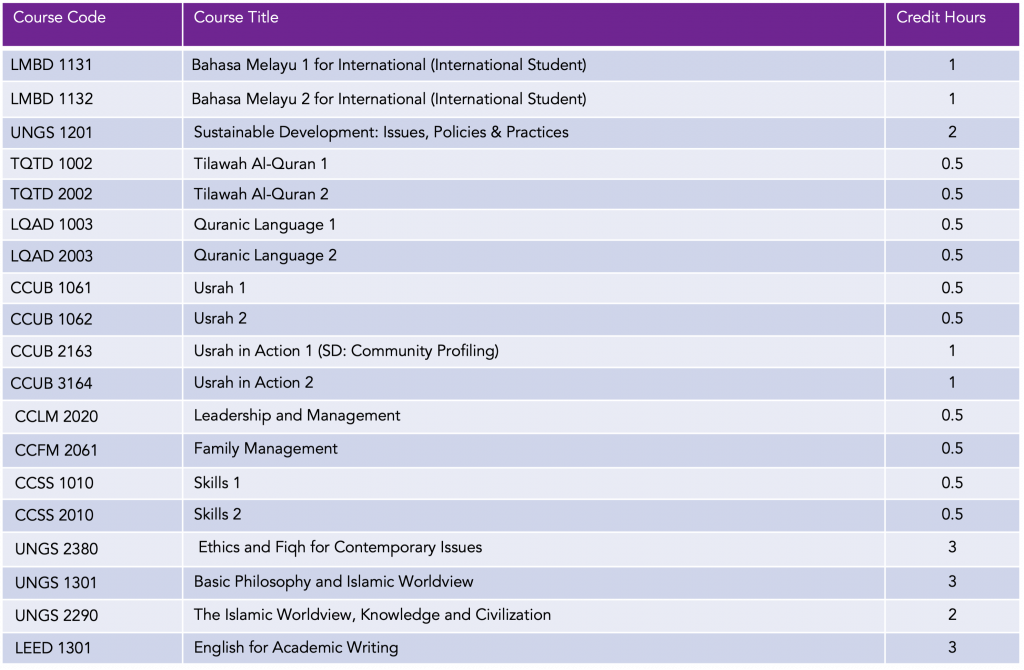 Kulliyyah Required Courses (5 Credit Hours)

Department Required Courses (127/128 Credit Hours)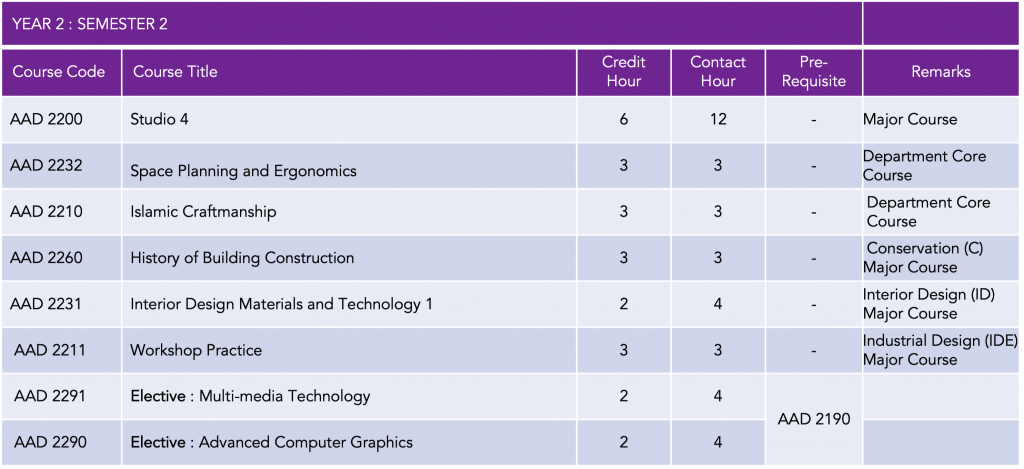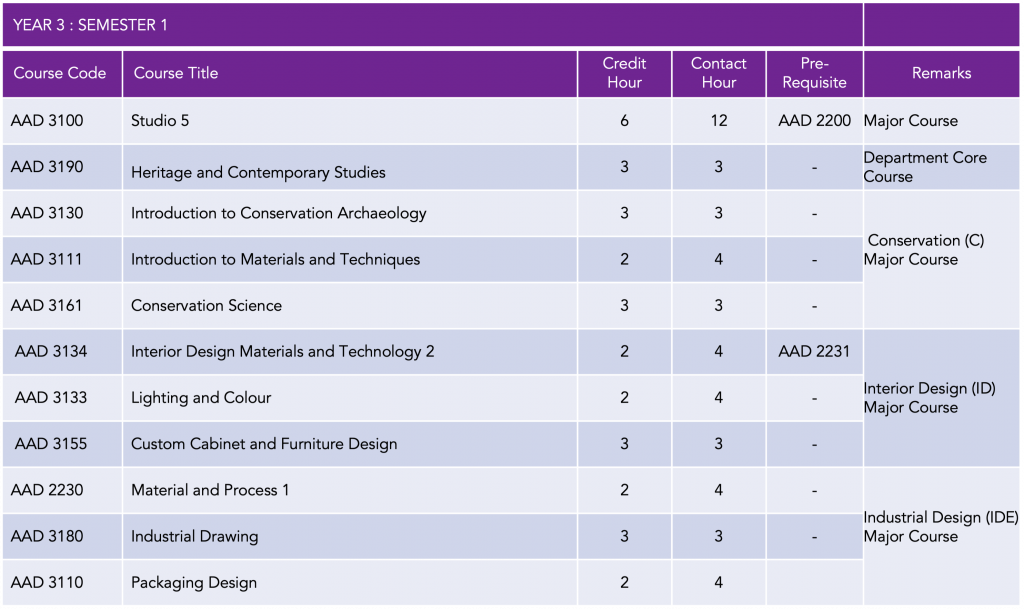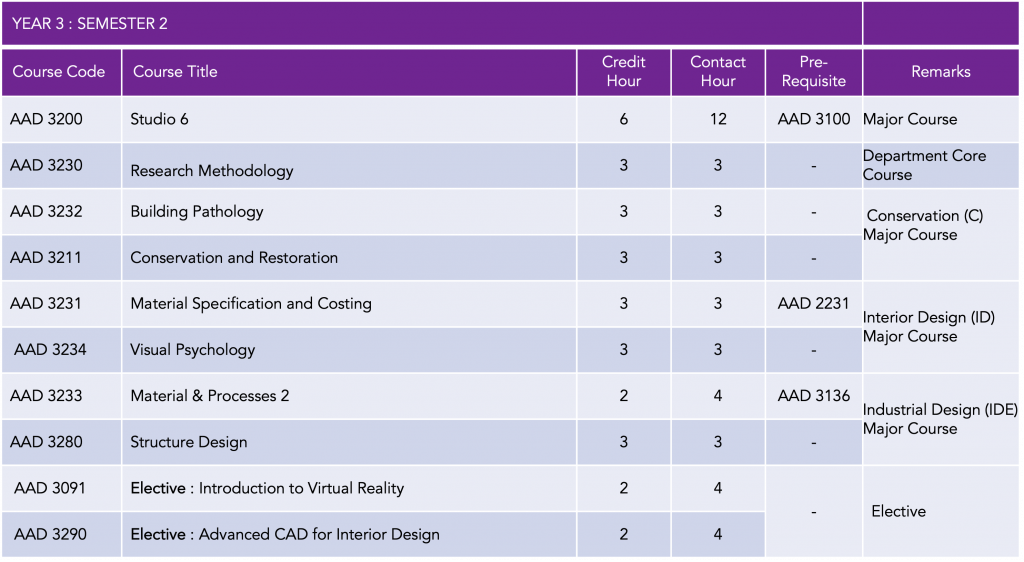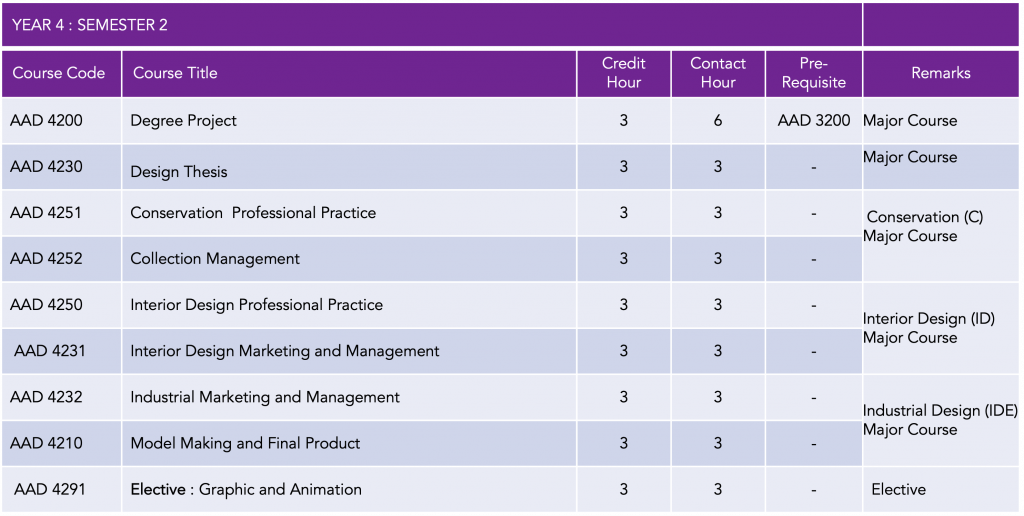 6. Duration of Study
Four (4) Years
7. Tuition Fees : Click HERE