Program/MQR No.
Bachelor of Urban and Regional Planning (BURP) / No. MQR (10240)
2. Brief Introduction
Strengthening the background of the prodigious rate of development and its globalization tendency, there is now a need for a new paradigm in the quest of a better environment for man to live in. It is important that the school strive to inculcate the Islamic spirit of caring for the society and the society`s need take precedence over that of individuals and the custodianship of nature through its curriculum. The course is accredited and recognized by Board of Town Planners Malaysia and Malaysian Institute of Planners.
3. Programme Outcome
At the end of the programme, students are expected to be able to: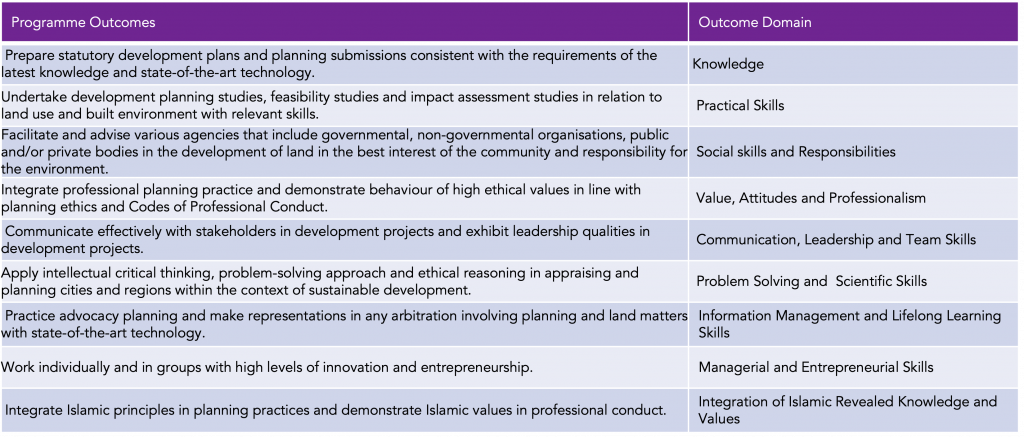 4. Career Opportunities
A Job prospect for Bachelor of Urban and Regional Planning graduates includes:

5. Programme Structure
University Required Courses (20 Credit Hours)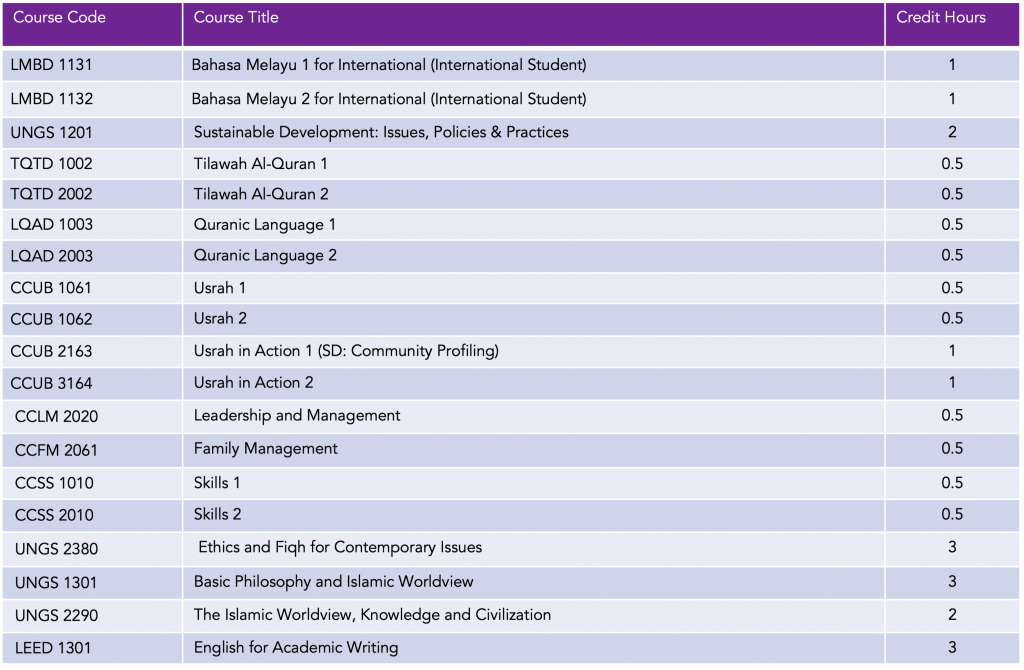 Kulliyyah Required Courses (5 Credit Hours)

Department Required Courses (115 Credit Hours)










Elective Courses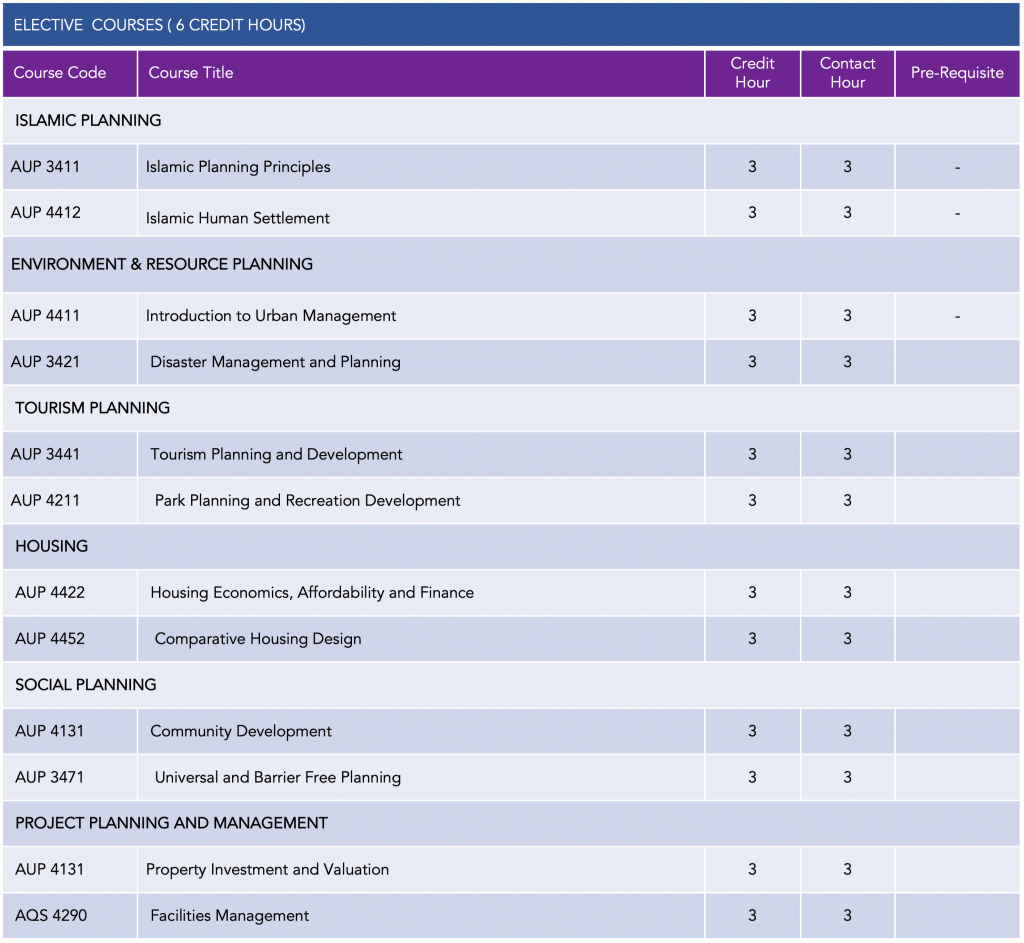 6. Duration of Study
Four (4)Years
7. Tuition Fees : Click HERE