Programme MQR No.
Bachelor of Science Architectural Studies (Honours) / 10226
2. Brief Introduction
The programme is designed to train students after a successful completion of IIUM's AED matriculation programme or the STPM / GCE 'A' Level or Equivalent. Students embark into a program that introduce them to core areas of architecture and inculcate a sense of responsibility and commitment to the natural and built environment. This is done through the understanding of Tauhidic approach, where islamic values & worldview are integrated into the courses. BSc in Architectural Studies provides the design and technical skills requirements of the overall architectural education leading to Part I and a basic entry requirement to the Master of Architecture [Part II] for the professional degree programme.
3. Programme Outcome
At the end of the programme, students are expected to be able to: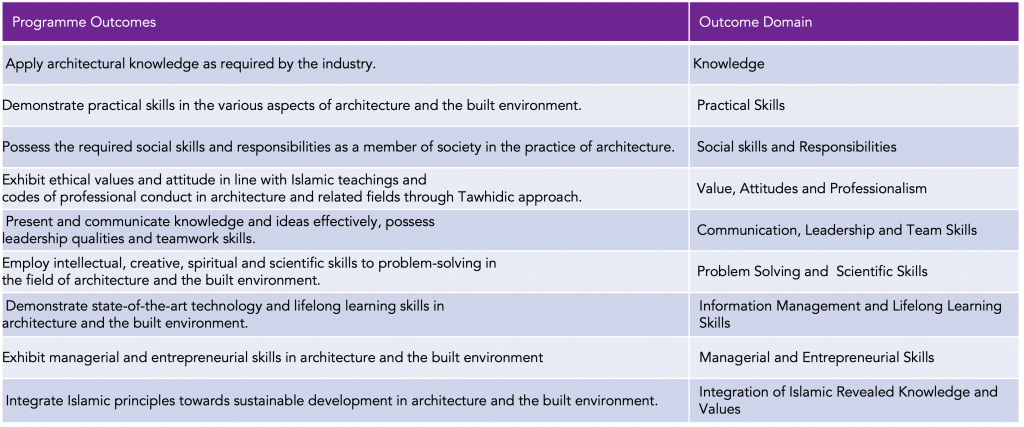 4. Career Opportunities
Job prospects for the Bachelor of Science in Architectural Studies graduate includes: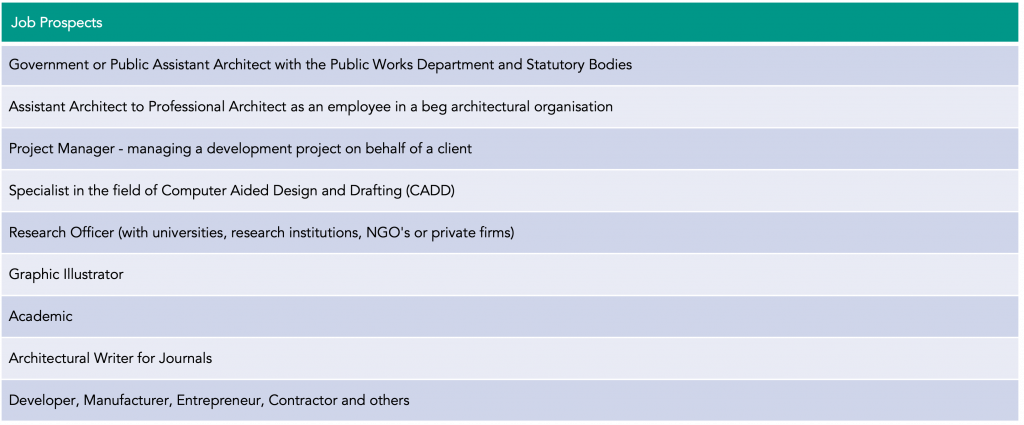 5. Programme Structure
University Required Courses (20 Credit Hour)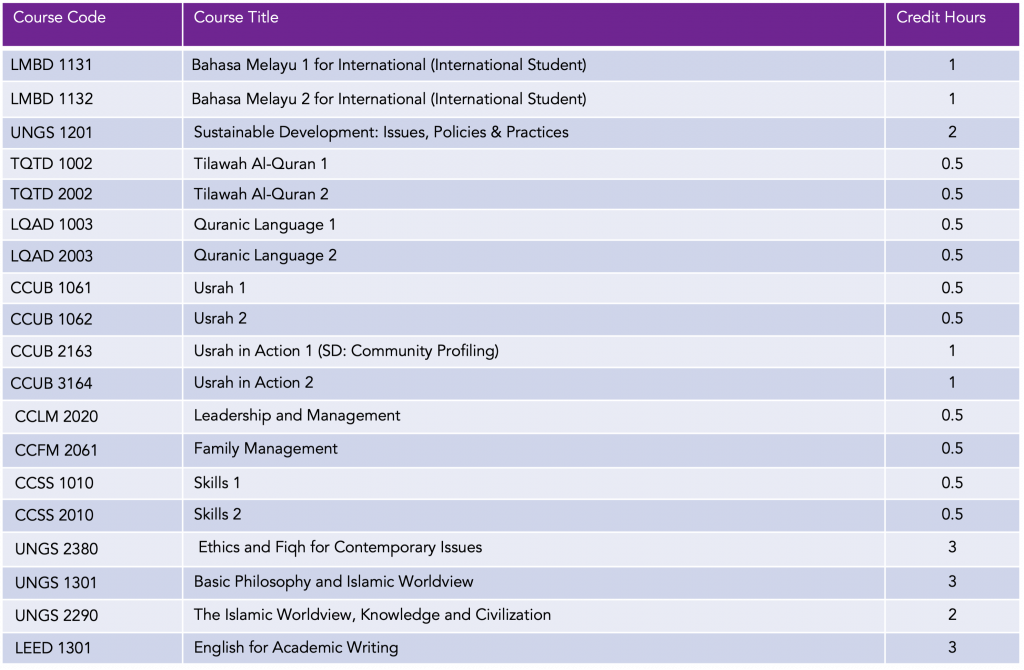 Kulliyyah Required Courses (5 Credit Hours)









6. Duration of Study
The full time programme would normally require 3 years (6 semesters) to complete. The maximum period allowed for the completion of the full time Programme is 6 years (12 semesters).
7. Tuition Fees: Click HERE