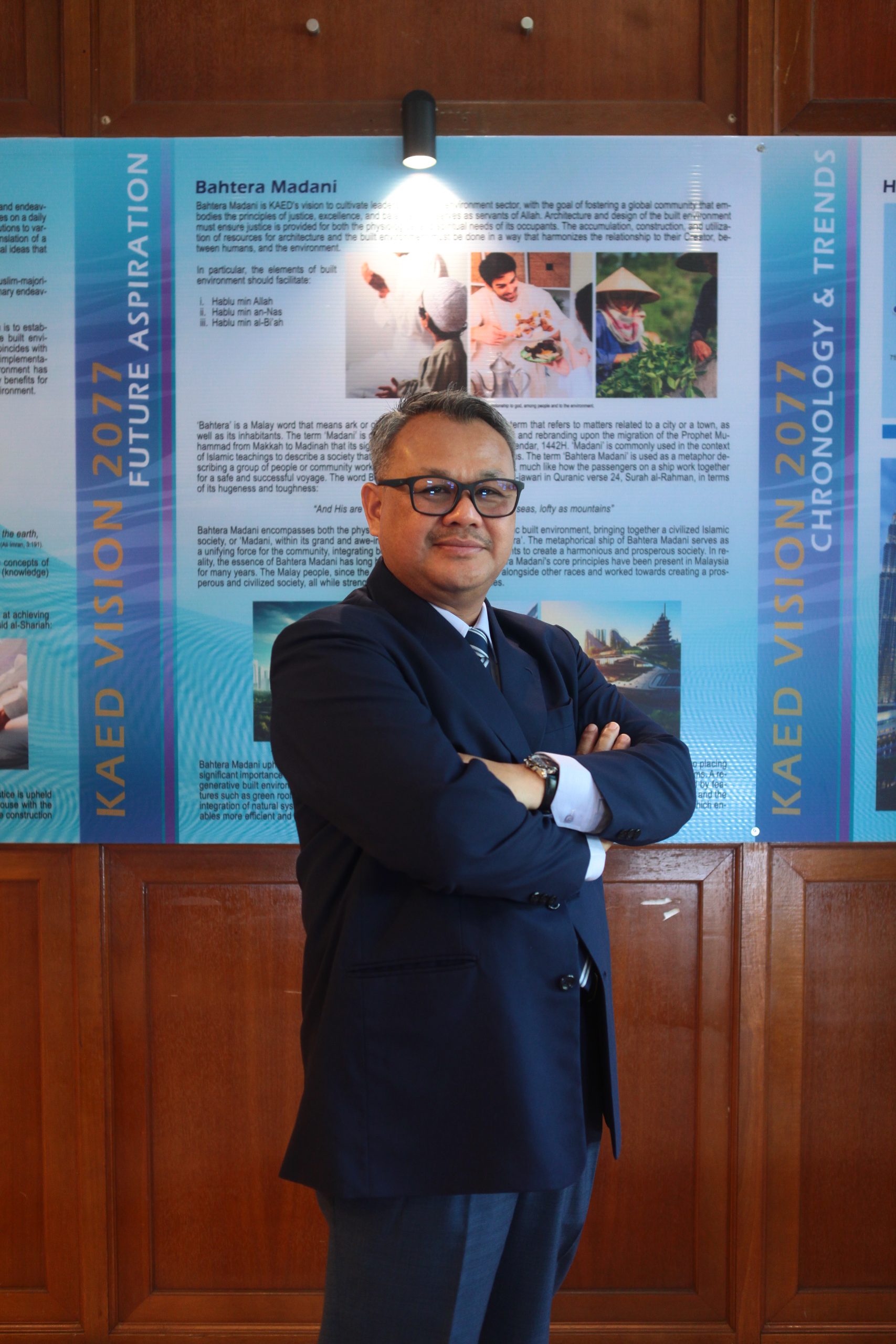 Prof. Ar. Dr. Abdul Razak Sapian
Dean
Kulliyyah of Architecture & Environmental Design
Bismillahirahmannirahim,
Ahlan Wa Sahlan Wa Marhaban to all visitors and readers of our KAED (Kulliyyah of Architecture and Environmental Design) web-portal.
It has been more than 20 years, since the establishment of KAED on 1st June, 1996.  KAED is servicing the University and Ummah in producing quality professional graduates in the five branches of knowledge related to  the Built Environment.
The courses and degrees; namely Architecture, Urban and Regional Planning, Landscape Architecture, Quantity Surveying and Applied Arts and Design; are accredited by the Malaysian Qualification Agency (MQA) and their respective professional bodies.
We are glad to inform you that our ALUMNI are being employed and working with various government agencies, private firms and developers, some are entrepreneurs with their own businesses and some are attached with NGO's,  locally and internationally. Their contributions to the employer's, their own businesses, clients, societies and Ummah are marked as distinguish achievements of excellence in the field of Built Environment.
KAED has been focusing and positioning itself to be a Centre of Excellence for the Islamic Built Environment.  This has been done through a series of Islamization and Islamicisation of knowledge in the curriculums, way of conducts, talks, seminars, publications, researches, inventions and innovations.  Thus, adopting and adapting the Maqasid Al-Shari´ah, (the objectives of Shari´ah) are the necessities to enrich these services for the Ummah.  We are envisioning to be a forefront of Islamic Built Environment knowledge and expertise provider in accomplishing the concept of Rahmatan lil 'Alamin.
Lastly, I am proud to welcome you to KAED and our beautiful IIUM campus where the Nurturing of Islamic Built Environment happens.
PROF. Ar. Dr. ABDUL RAZAK SAPIAN
Dean
Kulliyyah of Architecture & Environmental Design