INTRODUCTION
Heritage Lab in the Kulliyyah of Architecture and Environmental Design, International Islamic University Malaysia was established since the Department of Architecture started to run the AAR 3302 Heritage Studies course in the year 2000.
Heritage Studies is one of the core courses for the Bachelor of Science in Architectural Studies programme. Under the course, students and staff had travelled the world from as far as Egypt to China and throughout the Malay archipelago to document heritage buildings that are historical architecturally significant to the spread of Islam.
MISSION AND NICHE AREA
Mission
Our main mission is to become a Centre of Excellence for the Islamic Architectural Heritage with state of the art facilities for the benefit of the ummah.
Niche Area
Documenting heritage buildings that are historical architecturally significant to the spread of Islam or related to Islamic heritage
OPENING HOURS
8:30am – 5:00pm from Monday to Friday
(except Public Holiday) 
COORDINATOR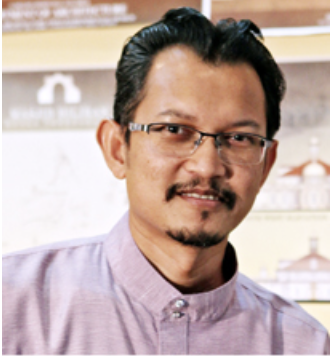 Assoc. Prof. Ts. Dr Nurul Hamiruddin bin Salleh
Tel: 03-6196 6218 / 012-3785772
Email: hamiruddin@iium.edu.my